During the height of the pandemic, there were questions on whether wearing contact lenses may be a higher risk of getting the virus compared to wearing eyeglasses. Concerns included touching the eyes and the possibility of spreading the virus via that contact. However, according to the Centers of Disease Control and Prevention, there is no evidence suggesting that contact lenses wearers are at a higher risk of infection.
Before handling contact lenses, we stress safe and proper hygiene. Be careful, always wash your hands, practice good hygiene and proper handling of contact lenses. By doing this, it is still safe to wear contact lenses.
One should also consider switching from monthly and bi-weekly contact lenses to daily disposable contact lenses. With daily disposables, it decreases the risk of infection to the eye and there is no need to worry about contact lenses solution.
HYGIENE TIPS
Here are some hygiene tips on how to wear your contact lenses:
ALWAYS wash your hands with soap and water for at least 20 seconds before handling your contact lenses, either inserting or removing your lenses.
Properly clean your contact lenses before and after wear. Gently rub and rinse your contact lenses with contact lens disinfecting solution when you remove your contact lenses. Do not use water, bottled water or saliva. Always use fresh solution and never top-off old solution.
Dispose your contact lenses as instructed. Do not extend wear.
Keep your contact lens case clean. Clean the case with contact lens solution, not water, then empty and dry it with clean tissue. Replace your contact lens case at least every 3 months.
Do not sleep in your contact lenses. Sleeping in your contact lenses causes a greater risk of an eye infection which could potentially harm the vision or eye.
Avoid swimming and showering in your contact lenses. Water can introduce germs or bacteria to the eyes through your lenses.
Avoid rubbing or touching your eyes.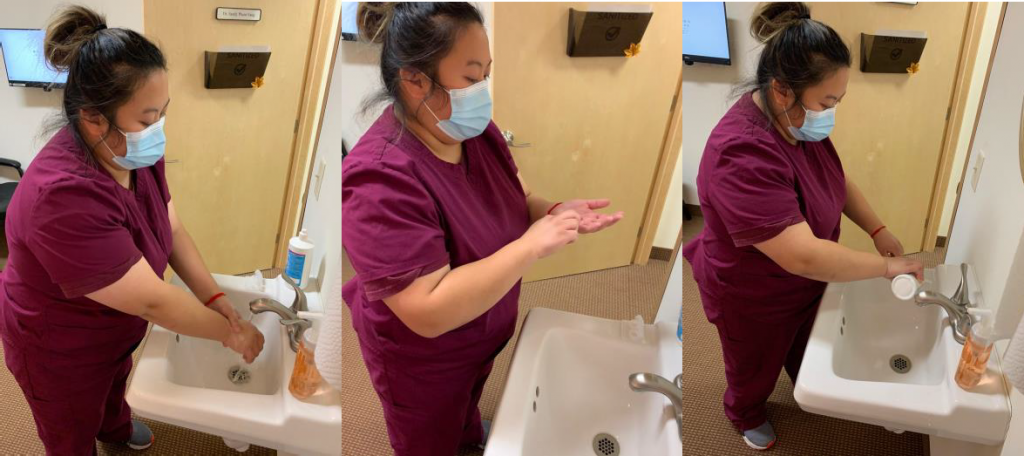 Author: Dr. Ia Ong Her
Publish: 12/28/2020